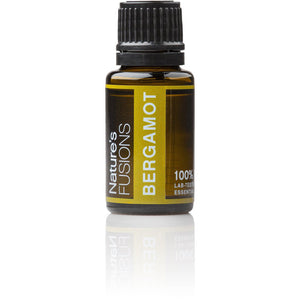 15ml
The citrus bergamia tree grows natively in Italy and has a fruit similar to both the lime and grapefruit. Bergamot essential oil has been prized for hundreds of years for its use in perfumery. Our bergamot essential oil is cold-pressed from unprocessed peel of the Italian bergamot.
Common Uses:
Bergamot has a bright, uplifting scent and is great to brighten any mood. Our bergamot oil can also be applied topically to soothe dry skin. Diffuse or apply in 2-5% dilution.
Our bergamot essential oil is bergaptene-free, which means that the components that cause photosensitivity have been removed. Bergaptene can cause severe burning when applied topically and followed by sun exposure.
Aromatic Scent:
The aroma is basically citrus, yet fruity and sweet with a warm spicy floral quality, and is reminiscent of Neroli and Lavender Oils.
History:
The name Bergamot is derived from the city Bergamo in Lombardy where the oil was first sold. The tree is native to South East Asia, but was introduced to Europe where the commercial growing began.