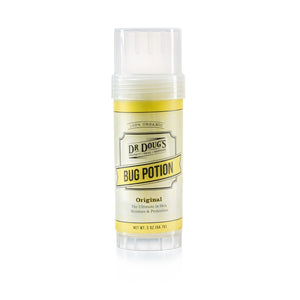 Lemongrass Essential oils are added to Dr. Doug's Miracle Balm for the ultimate in moisture for your skin with the added benefit of keeping the bugs away!
The organic ingredients help provide a soothing moisture barrier for your skin in addition to warding off insects, soothing existing bites and helping heal other wounds.
Natural insect repellent and skin moisturizer
Safe for the whole family to use
Fortified with essential oils
This product is DEET-free
How to Use:
Apply to any exposed skin or total body before dressing. Reapply every 2 hours as needed. Use as a natural mosquito repellant or for other common bugs including fleas, ticks, chiggers and flies.
All Natural & Organic Ingredients:
Beeswax, Extra Virgin Olive Oil, Extra Virgin Coconut Oil, Vitamin E, Lemongrass Essential Oil, Peppermint Essential Oil & Lavender Essential Oil