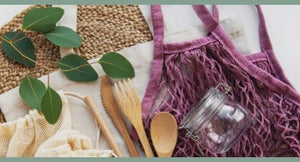 Enroll to become a Certified Natural Health Professional.  Click or call today! (800) 428-0408, Select Option 2
All Course Materials may be purchased separately.  Please click on Books, Charts, or Professional Supplies to view individual pricing.
Required Materials for Completing Coursework:   $260.67            

Bach Flower Essences & Chinese Medicine
Body Structures & Functions
Dictionary of The Bach Flower Remedies
Heal Your Body
Iridology Chart
Muscle Response Test Chart
Naturopathy for the 21st Century
pH Paper (single roll)
Practical Herbalism
Optional Practical Kit for Client Interaction:  $175.75

Bach Flower Mini Kit which includes: Agrimony, Aspen, Beech, Centaury, Cerato, Elm, Holly, Impatiens, Larch, Mimulus, Oak, Olive, Rock Water, Scleranthus, Walnut, Water Violet, White Chestnut, Wild Oat, and Calming Essence.
Lighted Iridology Magnifying Lens