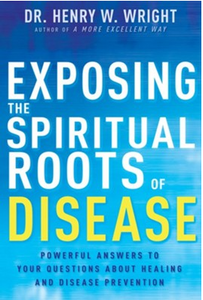 Why is it that some people who seek healing don't experience it? In 
Exposing The Spritual Roost of Disease,

 
Dr. Henry W. Wright offers a fresh look at this thorny question. Offering hope and encouragement, he shows that disease isn't a random occurrence, demonstrates medicine's limitations, and reveals the spiritual causes of ill health. His insights will help you achieve wholeness in your mind, soul, and body.