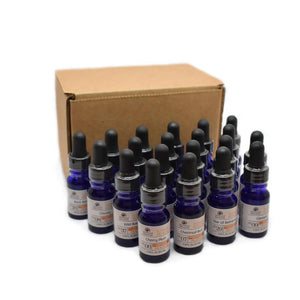 Do you already have the Flower Remedy Mini Kit #1? Would you like to complete your set of flower remedies? This kit includes the 20 additional remedies that are not included in Mini Kit #1.
Each bottle in the kit is 10.5 ml.
Each flower remedy is in an alcohol base (27% ABV, non-kosher).
Remedies included in this kit (#2):
Cherry Plum
Chestnut Bud
Chicory
Clematis
Crab Apple
Gentian
Gorse
Heather
Honeysuckle
Hornbeam
Mustard
Pine
Red Chestnut
Rock Rose
Star of Bethlehem
Sweet Chestnut
Vervain
Vine
Wild Rose
Willow