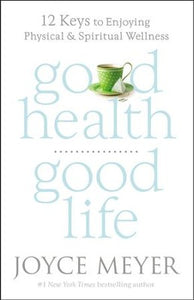 Drawing from her bestseller 
Look Great, Feel Great,
 Meyer offers tips on living your life to the fullest! In this concise guide, she explains that because our bodies are instruments for doing good works, we need to stay in shape. Learn how to maintain a sound mind, body, and soul---for God's glory! 160 pages, hardcover from Faithwords.