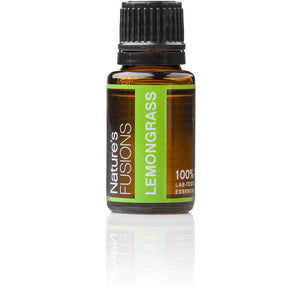 15ml
100% Pure, Lemongrass Essential Oil.
Cymbopogon flexuosus is cultivated throughout Asia for its potent scent, and is used in cuisine and medicinal preparations throughout the world. Our lemongrass essential oil is steam-distilled from leaves grown in India.
Common Uses:
Lemongrass is a potent astringent, and is great for facial toners or applied to oily skin. Aromatically, lemongrass is great at lifting the spirits and focusing the mind. Like its cousin citronella, lemongrass can keep insects at bay. Diffuse, apply through spray mist with water, or apply in 2-5% dilution.
Aromatic Scent:
Lemongrass Essential Oil has a fresh earthy, citrusy scent.
History:
Traditional Indian medicine uses Lemongrass Essential Oil to treat infectious illness and fever.
Cautions:
Avoid in glaucoma and with children. Use caution in prostatic hyperplasia and with skin hypersensitivity or damaged skin. Avoid use during pregnancy.
Note: It is recommended that this essential oil always be stored in dark amber, blue or green glass bottles since it has been found to dissolve aluminum bottles.