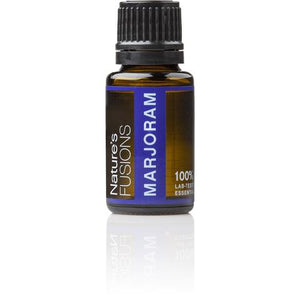 15ml
The origanum marjorana plant is a close relative to oregano, with a softer, sweeter taste and smell. Our marjoram essential oil is steam-distilled from the leaves and flowers of marjoram plants grown in Spain.
Common Uses:
Marjoram is a sweet, warming essential oil, and is great for soothing away aches and soreness. Add a few drops to a bath, or mix into a soothing sports muscle massage. Diffuse or apply topically in 2-5% dilution.
Aromatic Scent:
Marjoram Sweet Essential Oil has a warm and spicy aroma, with a hint of nutmeg.
History:
Marjoram Sweet Essential Oil was very popular and a common medicinal plant amongst the ancient Greeks. The name itself originates from a Greek word meaning "Joy of the Mountains".
Cautions:
Marjoram Sweet Essential Oil is generally non-toxic, non-irritating and non-sensitizing.
Avoid use during pregnancy.