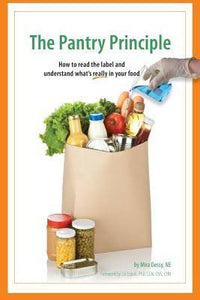 From the days of hunter-gathers to modern shoppers attempting to decipher the complexity of products on food shelves today, the way we procure our food has changed dramatically. But our need for proper nourishment remains the same. Processed food, fast food, adulterated, and chemically enhanced foods make navigating the stocking of our pantries with healthy foods a truly mystifying chore.
Many of us don't know where this food comes from, and we don't know what's really in it. Most people who walk into a grocery store think that all of the edible-appearing products on the shelves are food. The truth is that many of them are not! Many of these items contain ingredients that have the potential to be harmful.
This book will help you take back control of your pantry and your food source.