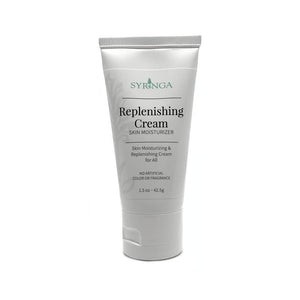 Skin Moisturizer
1.5oz (42.5g)
Replenishing Cream is suggested to be used to reduce the healing time for skin after using C-Herb. It has also been found to be beneficial for:
acne
burns and blisters
chapped and cracked lips
diaper rash
rashes and hives
sunburn and windburn
Many other uses have been found for Replenishing Cream including using it as a night cream for those who wish to maintain soft and supple skin.
Ingredients 
water, glycerin, stearic acid, propylene glycol, dimethicone, cetyl alcohol, jojoba esters, beeswax, aloe barbadensis leaf juice*, sorbitol, allantoin, stearyl alcohol, octyldodecyl stearate, DMDH hydantoin, aminomethyl propanol.