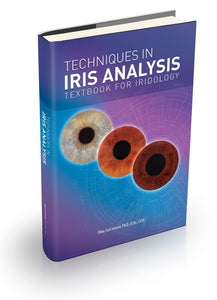 Discover Ground-Breaking
 

Iridology Techniques You Can Use to Enhance Your Knowledge of The Human Body!
Eyes are often called "the windows to the soul" but it turns out they are also "the windows to the body."
Your eyes are capable of giving alternative health practitioners enhanced insight into the health of their patients' bodies so that they can provide accurate solutions.
By learning to read specific eye charts you can learn to distinguish between potential areas of strength and deficiency in the human body.
Created by Ellen Tart-Jensen, Ph.D., D.Sc. C.C.I.I., this beautifully illustrated 387 page textbook, covers everything you need to know to begin using Iridology in your practice.